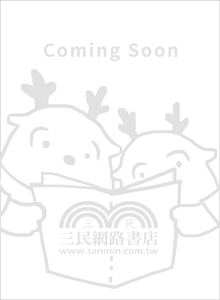 Engineering Economy + Mylab Engineering With Pearson Etext Access Card

ISBN13:9780134873206
裝訂/頁數:精裝/744頁
規格:23.5cm*19.7cm*3.2cm (高/寬/厚)
版次:17
出版日:2018/08/10
定 價:NT$10199元
可得紅利積點:275 點
無庫存,下單後進貨(採購期約45個工作天)
NOTE: Before purchasing, check with your instructor to ensure you select the correct ISBN. Several versions of the MyLab™ and Mastering™ platforms exist for each title, and registrations are not transferable. To register for and use MyLab or Mastering, you may also need a Course ID, which your instructor will provide.
Used books, rentals, and purchases made outside of Pearson
If purchasing or renting from companies other than Pearson, the access codes for the MyLab platform may not be included, may be incorrect, or may be previously redeemed. Check with the seller before completing your purchase.
For courses in undergraduate introductory engineering economics.
This package includes MyLab Engineering.
Understand the importance of engineering economics principles and how to make smart economic choices
Used by engineering students worldwide, this bestselling text provides a sound understanding of the principles, basic concepts, and methodology of engineering economy. Explanations and examples that are student-centered and practical in real-life situations help students develop pro ciency in the methods and processes for making rational decisions. Built upon the rich and time-tested teaching materials of earlier editions, the text is extensively revised and updated to reflect current trends and issues. The new edition captures the spirit of environmental sustainability with more than 160 "green" problems, as well as new end-of-chapter problems and group exercises, and includes updates to the new 2017 Federal Tax code revisions.
Reach every student by pairing this text with MyLab Engineering
MyLab™ is the teaching and learning platform that empowers you to reach every student. By combining trusted author content with digital tools and a flexible platform, MyLab personalizes the learning experience and improves results for each student.Instructors can choose from a large number of homework and practice questions that are correlated to the textbook, many of which regenerate algorithmically to give students unlimited opportunity for practice and mastery.

0134873203 / 9780134873206 Engineering Economy Plus MyEngineeringLab with Pearson eText -- Access Card Package
Package consists of:
0134831675 / 9780134831671 MyEngineeringLab with Pearson eText -- Access Card -- for Engineering Economy
0134870069 / 9780134870069 Engineering Economy
Dr. William G. Sullivan earned his Ph.D. from the Georgia Institute of Technology in Industrial and Systems Engineering.  He has made enduring contributions to the field of engineering economy education in his more than 40 years of service to industry and the academy.  A tireless lecturer, he has taught engineering economy to more than 10,000 students at five major universities (Georgia Tech, University of Tennessee, North Carolina State University, Arizona State University, and Virginia Tech).  Dr. Sullivan's textbooks in the field (five in total), including "Engineering Economy" (17th edition) continue to contribute to the education of thousands of students.  He also has extensive consulting experience with 25 firms in the U.S.
Elin M. Wicks is the owner of Abacus Accounting LLC, an accounting and bookkeeping company focused on empowering small business owners to achieve financial success.  She earned a BS and MS in Industrial Engineering from Rutgers University where her masters research focused on a method of quantifying non-economic factors in monetary terms.  During this time she also developed software tools to assist Cosmair Inc. in improving scheduling and labor recording practices.  She went on to earn her PhD in Industrial and Systems Engineering from Virginia Tech focussing on the design of cellular manufacturing systems.  She then joined the faculty of the University of Missouri, Columbia in the Industrial and Manufacturing Systems Department.  After taking some time off to raise her children, she supplemented her education in the field of accounting and became the Senior Accountant of Glenn B. Cohen, CPA - an accounting and financial management firm.  She has been an author of Engineering Economy since the publication of the 10th edition.
C. Patrick Koelling has served on the faculty in industrial and systems engineering at Virginia Tech since 1987. Dr. Koelling received his Ph.D. in Industrial and Management Systems Engineering in 1982 from Arizona State University, an MBA in 1978, M.S.I.E. in 1977, and B.S.I.E. in 1976, all from the University of Missouri. He conducts research and teaches in operations research and management systems engineering. Prior to joining Virginia Tech, he spent two years at Hallmark Cards as a senior analyst and three years as an assistant professor at Oklahoma State University. Dr. Koelling has also served as department head of industrial engineering and management at Oklahoma State. Dr. Koelling has consulted with several private and government organizations, including the establishment of new industrial and systems engineering programs. He is a Fellow of the Institute of Industrial and Systems Engineers, Executive Director of Alpha Pi Mu, the industrial engineering honor society, and Director of Accreditation Affairs for the Institute of Industrial and Systems Engineers.
購物須知
為了保護您的權益,「三民網路書店」提供會員七日商品鑑賞期(收到商品為起始日)。
若要辦理退貨,請在商品鑑賞期內寄回,且商品必須是全新狀態與完整包裝(商品、附件、發票、隨貨贈品等)否則恕不接受退貨。
外文館商品之書封,為出版社提供之樣本。實際出貨商品,以出版社所提供之現有版本為主。部份書籍,因出版社供應狀況特殊,匯率將依實際狀況做調整。
無庫存之商品,在您完成訂單程序之後,將以空運的方式為你下單調貨。為了縮短等待的時間,建議您將外文書與其他商品分開下單,以獲得最快的取貨速度,平均調貨時間為1~2個月。